Home Custom Framing Online Galleries Watercolors and Drawings Limited Editions MADCOWponies Native American Art Western and Equine Art Current Photography Exhibit Incised-Metal editions Ceramic Tiles/Murals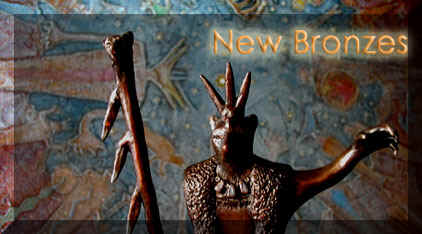 Editions of 30
"Bear Spirit Shaman" #1/30, 12" x 6 3/4" x 4 1/4, with polychrome/patina, cost $1,800.00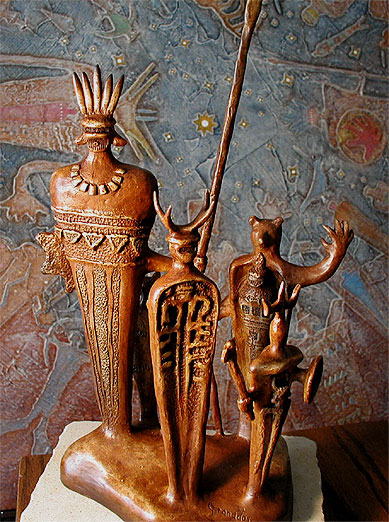 "Ancient Gathering" #1/30, 16" x 8 1/2" x 6" with polychrome/patina, cost $2,800.00
# 1/30 Stolen from artist the second week in September in Fort Worth, Texas.
New bronze designs currently being prepared at the Bronzesmith Foundry...Check for updates. Below, Bernie at the foundry, putting the final touches on the clay original of "Ancient Gathering".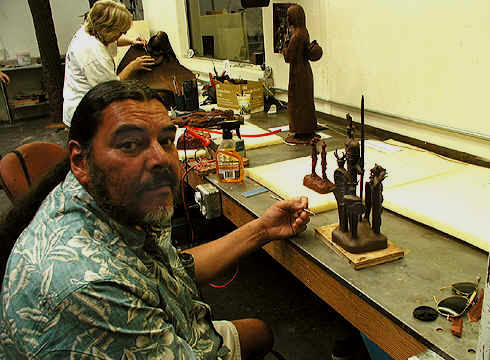 Current Bronze Edition below...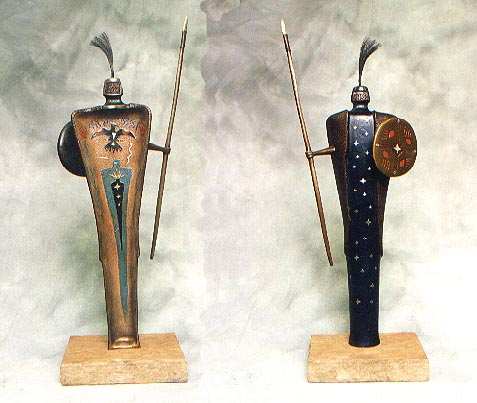 "Ancestral Spirit Guardian" bronze, ht. 26", with patina and polychrome, edition of 30, cost, $2,700.00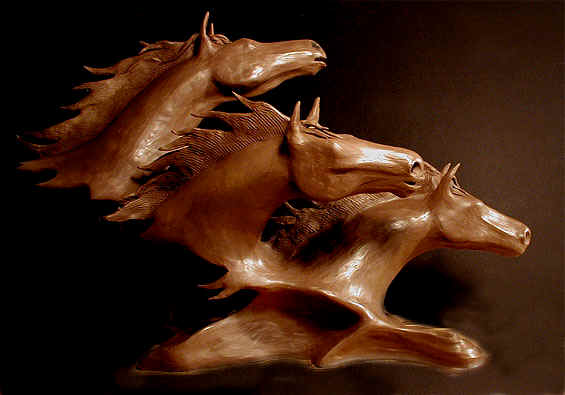 New clay-in-progress. It is approx. 17" high x 22" long.
Created at the Bronzesmith Foundry, Prescott Valley, Ariz.