Custom Framing Online Galleries Artist's Biography Chili Pages Artist's Newsletter
Pictures and my art from the past...

Click on logo to visit their site, and get a required invitation.
Above and below, my 2006 exhibit.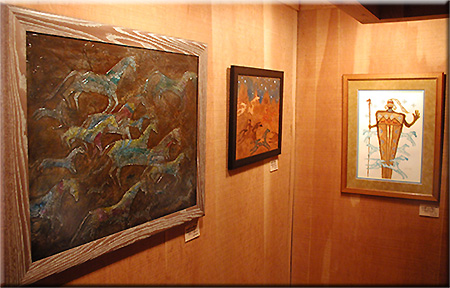 My 2005 exhibit.
I am very proud to be part of the Peppertree Artist's Family.
Joey Granados Photo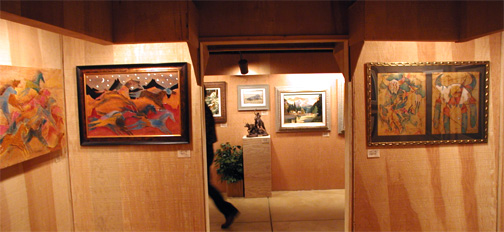 Another view of my area.
"Ancestral Horse Callers" acrylic on incised-metal, 28" x 22"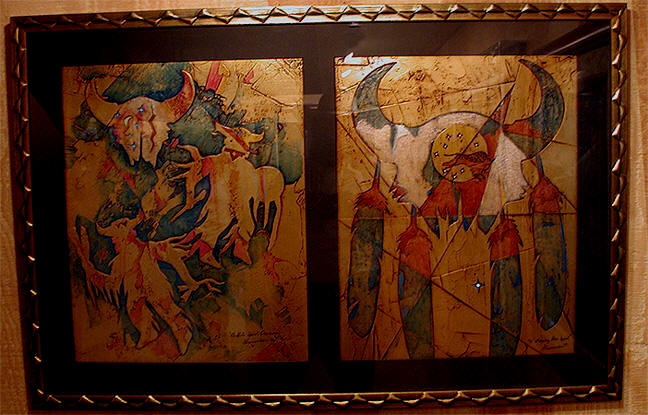 "Buffalo Spirit Dancers, Morningstar Spirit" diptych, acrylic on incised-metal.

Part of my '04 exhibit.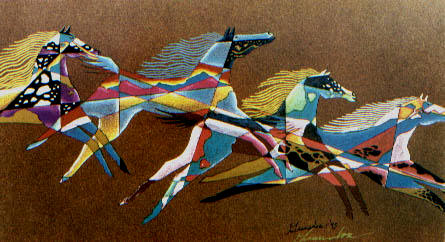 "Running Free" litho edition published by Irma and Bob for their TV show in '93.