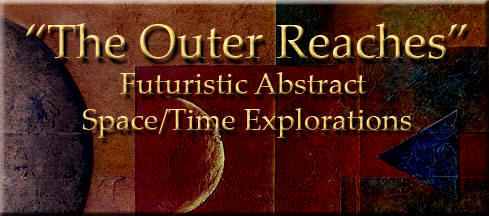 Some of the most recent abstracts, and
some of "the collection" of futuristic, embossed-acrylic,
original paintings.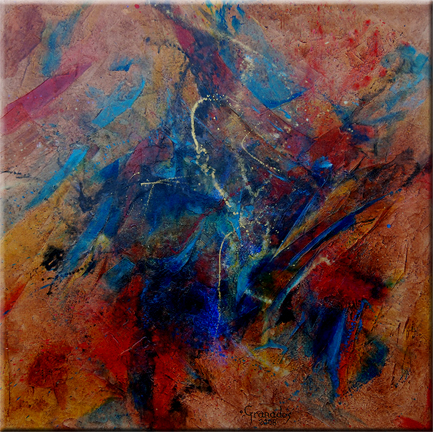 "Medicine Man"
acrylic on textured canvas, artist-wrapped edges, 60" x 60" x 3"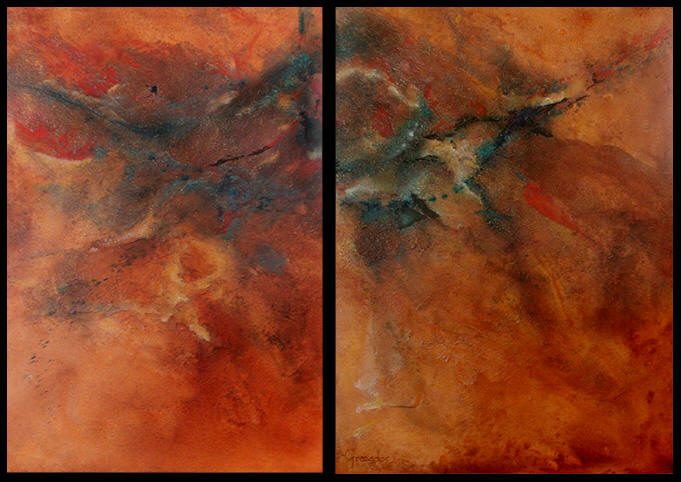 "Belated Awakening", New, Large-canvas diptych, heavily-textured, 48" x 72".....

It's also wired to hang horizontally at 36" x 96", artist-wrapped edges.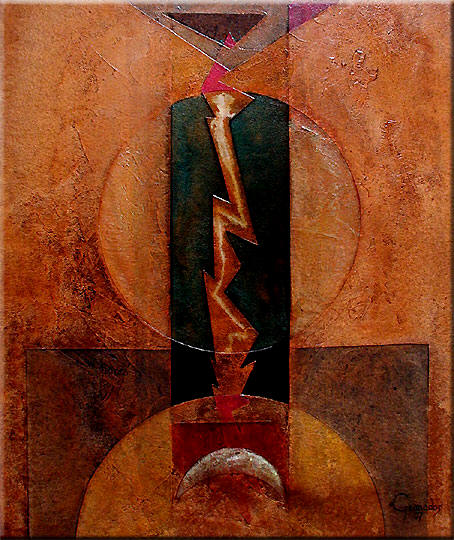 "A Higher Power" embossed-acrylic on canvas, 24 x 20, unframed.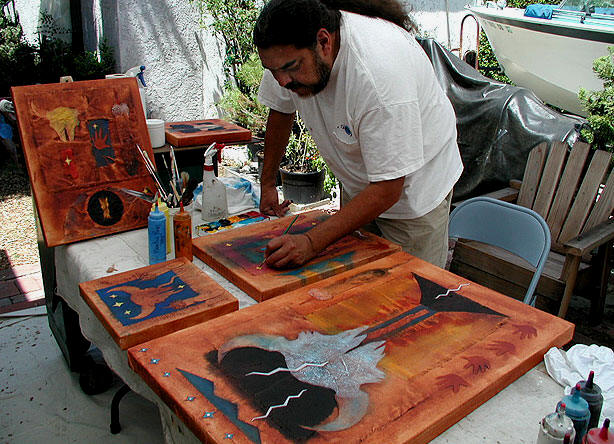 Description of the "Granados Acrylic Embossment Technique"
The technique used on Bernie Granados' acrylic paintings,
consists of many planned steps....
The designs are developed and transferred to a pressure-sensitive
stencil material.
The individual stencils making up the main design are cut out.
The background texture is applied with a palette knife.
Background layers are applied, mountains, clouds, horizon line,
etc., using stencils and palette knife.
The foreground images and details are now applied and as one
image layer dries, another is applied over it, creating a deep, detailed
multi-sculptural image on the canvas.
The acrylic color washes (10-50 layers) are applied on water-soaked
canvas, showing off the sculptured images, and creating patina.
The top images are painted in and details painted on them.
Layers of clear acrylic varnish are applied, and final fine
detailing is done.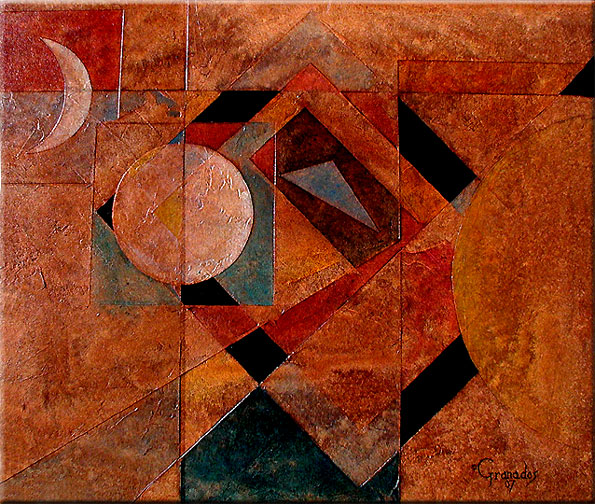 "Inter-dimmensional Timescape" embossed-acrylic on canvas, 20 x 24, unframed.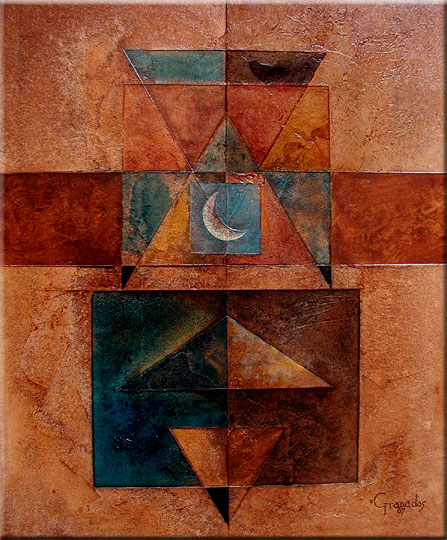 "Tetrahyderial Flight" embossed-acrylic on canvas, 20 x 24, unframed.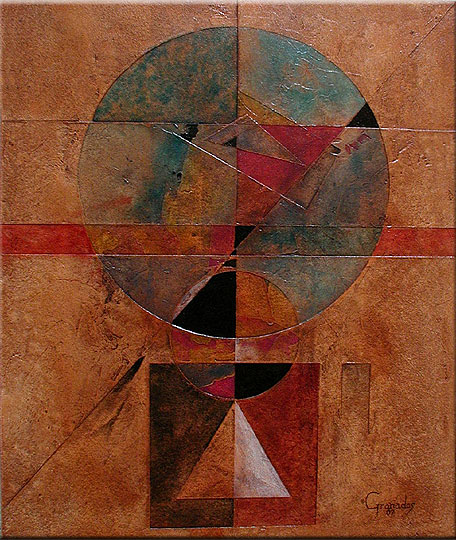 "Toltec" embossed-acrylic on canvas, 20 x 24, unframed.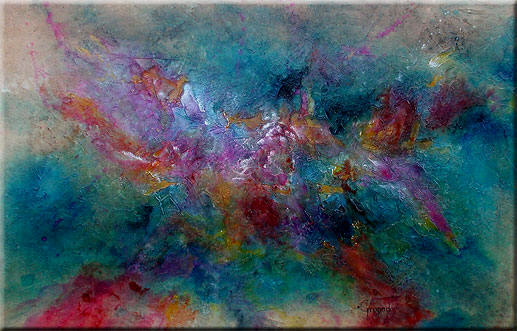 "At the Pillars of Creation" heavily-textured acrylic on canvas, 30 x 48 inches, artist-wrapped edges.

Custom Framing Online Galleries Artist's Biography Chili Pages Artist's Newsletter
Click on thumbnails below to see larger images.